US rapper A$AP Rocky is set to miss his headline performance at Wireless Festival after being held in Sweden for two weeks over an alleged fight.
A court has ordered that the hip hop star, who was arrested on suspicion of assault earlier this week, should be kept in "pre-trial detention" while police investigate the apparent brawl in Stockholm.
A$AP Rocky – whose real name is Rakim Mayers – is due to perform on the main stage at Wireless Festival in London this Sunday, with organisers yet to comment on whether his appearance has been cancelled.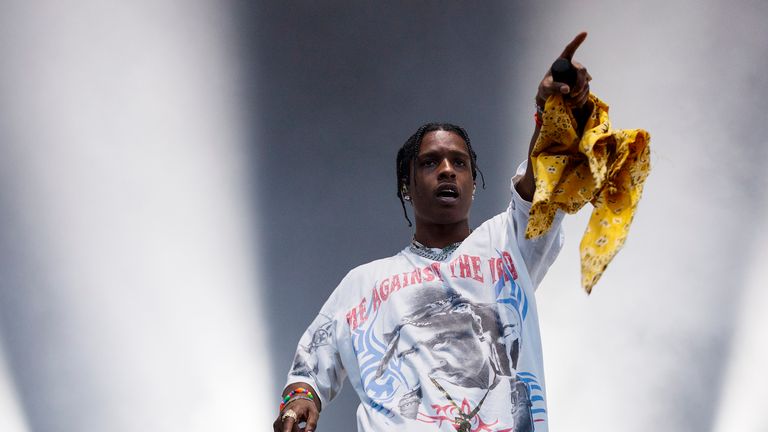 Karin Rosander, spokeswoman for the Swedish Prosecution Authority, confirmed to Sky News on Friday that the rapper had been detained for a further two weeks.
A judge agreed to a prosecutors' request to extend his detention on suspicion of assault, giving them until 19 July to decide whether to charge the 30-year-old, Stockholm district court said.