When the riders waved into the riots, Eveliina Piippo was still ahead of the nearest Russian competitor Jelena Soboleva. But Russia managed to put in a higher gear, catch up and pass.
"The rise shows that Piippo still has to work on its spurious qualities. But sure, an impressive 20-year-old debut. A good bet of the whole team, sums up the referee Mikael Oivo.
There was a Finno-Russian match for the two lower pallet locations in Beitostolen. Norway tore off during Therese Johaug's second stage, but Finland took part in the match of the other advanced positions together with Russia's two teams.
Johanna Matintalo started the relay for Finland and switched as sixth lady, 21 seconds after leading Russia after 5 kilometers.
A learning experience. Have not done the first stage many times before. Maybe I could have east more, read the other guys' cruise control better, but now I know at least better, she says to Yle afterwards.
Pärmäkoski and Roponen are still in big form
Krista Pärmäkoski drove the second classical stretch and made it gallant. Pärmäkoski picked up Finland for three while Johaug tore off and beded at the same time for the nice location.
Well, I can be happy. The track profile suited me better today, says Pärmäkoski after his stage.
The Riitta-Liisa Roponen, who struck a tenth place on Saturday's 15km free, was in shape also on Sunday. The Ropon played a solid role and held Finland in the fight for second place with Russia's two teams.
"It was really nice to go today. The body worked well and the skis even better. A big elo to my coach. We have managed to work on my biggest weaknesses, says an apparently happy Ropon in the television interview.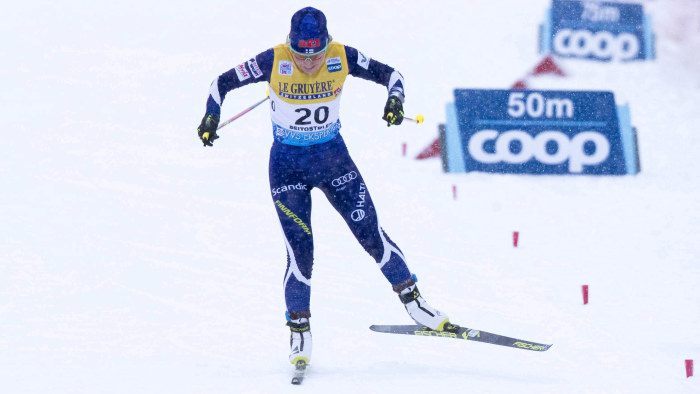 In other words, Evenliina Piippo would be the tongue of the wave for Finland. Piippo was in the same clutch as the Soboleva of Russia and Anna Netjajevskaja. In the last downhill, Netjajevskaja and Piippo and Soboleva scored the second place.
Eveliina was absolutely amazing, praises the Ropon.
Piippo himself was also satisfied.
"I have rarely been as nervous as when I made myself ready to go. But what's up now, that's really nice, she says.
Niskanen sick
It was originally intended that Finland should set up two teams in the competition, but Kerttu Niskanen got sick after Saturday and could not compete on Sunday.
"The other guys in the second team were obviously disappointed, but they understand that health always goes first," said national team coach Matti Haavisto.
Today's relay was one of two that will be arranged during the World Cup season. Next to the end of January, in Swedish Ulricehamn.
Result, Ladies 4 x 5 km Beistostolen:
1. Norway I 57.23.6
2. Russia II +37.3
3. Finland +37.8 (Johanna Matintalo, Krista Pärmäkoski, Riitta-Liisa Roponen, Eveliina Piippo)
4. Russia I +40.9
5. USA +48 , 0
6. Sweden +50.0
7. Norway II +53.6
8. Germany +2.05.6
9. Italy +2.24.6
10. Slovenia +3.27.2