Gorgeous nature is no less in North Iceland than in South Iceland. Here's are five stunning places to enjoy nature in North Iceland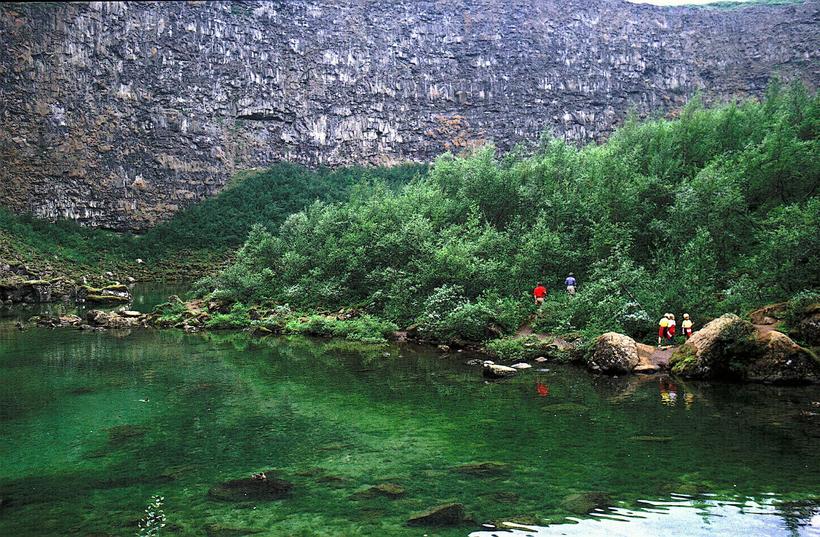 Ásbyrgi
Ásbyrgi is a national park, no less stunning than Þingvellir (one of Iceland's most famous national parks) but in a different way. It is in the centre of a horseshoe shaped rock formation full of beautiful vegetation. The story has it that it was created when Norse god Odin's horse Sleipnir stepped down there.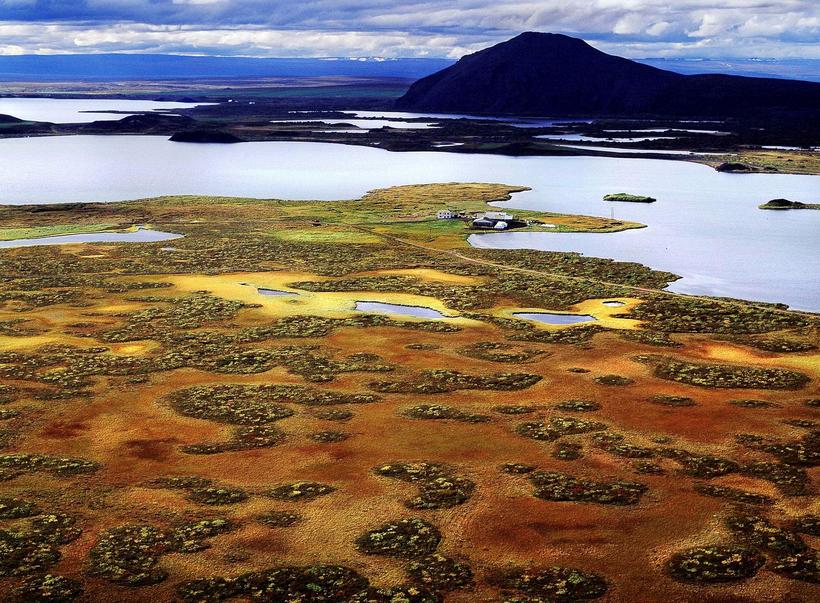 Mývatn
Lake Mývatn is known for striking nature. The blue lake dotted with islands and rocks, surrounded by green vegetation. The area surrounding it is no less stunning and controversial, with lava formation, bubbling hot springs and old craters.
Dimmuborgir
One of the top destinations by Lake Mývatn is Dimmuborgir. They are lava formations in every form and shape. A walk through the field makes you feel like you're in a maze from another world.
Víti
Víti is a caldera in Krafla volcano, a short distance from Lake Mývatn. It's very picturesque with an opaque greenish lake at the bottom of it. It's lovely to hike around the crater. It takes around 30 minutes but take care as the path can be slippery when wet.
Whale town Húsavík
Húsavík is also known as the town of whales, its main attraction being whale watching. There is even a whale museum in town. Whales are not the only attraction though. The town itself is very beautiful, known for a stunning church, lively harbour and beautiful nature surrounding it.